Aah-Inspiring                                                     Balloons

Aah-Inspiring                                      Balloons

Aah-Inspiring                                    Balloons

Aah-Inspiring                                                     Balloons

Decor prepared for a Political Event

Centerpieces and Stage Decor

Around the room are

Patriotic Centerpieces,

While the Stage is filled

with Tall Columns

Aah-Inspiring         Balloons

Balloon Uncle Sam

Table-Top

Decor

Balloon Topiary Centerpiece with American Flags

A Cluster of Balloons

can be added to float above

Balloon Patriotic Columns

joined together by a Balloon Pearl Arch with Squigglies

size to fit

Patriotic Balloon Bokay 

With a Blimp and a Balloon Topiary bottom

Betsy Ross American Flag 

(App 9ft by 12ft)

Light weight, prepared to hang

or can be attached on rods

*Air Filled to last for days

10 Foot Walk Thru Star

What an Impact

Can be used as an entrance for guests to enter through, as a backdrop on stage, etc.  A Foil Eagle can be added to the top

This Unique entrance can be prepared for any length or width of red carpet.  The Stanchions can be made as tall or small as needed, and the Arch can be prepared in various sizes.  This decor can be treated to last for days inside.

If needed, our "Walk Thru Star" can be used in place of the Arch for another stunning affect

Patriotic Pedestal

Built on rod with Latex and Foil Balloons

filled with air to last and

sized to fit

Used for 

"Desperate Housewives"

Political Event

5/6/07

3 of Our Patriotic Walk Thru Stars were used as backdrops.

The Stars are shown before the Clouds and Squigglies were applied

Patriotic Attention Getters

The 3 Stars can be arranged, with Clouds and Twisties added, into an Perfect Entrance Tunnel

Patriotic Tunnel

(Side View)

These 2 Patriotic Stars

are shown as the appeared on TV

Patriotic Tunnel

(Front View)

WOW! 

Nice Entrance

Everything is so matched up

"Days of Our Lives" 

A Patriotic Dream-5/14/04

Small Decor was prepared to fit size requirement

Decor can also be prepared to last for

many days of shooting

Patriotic Columns

With Shooting Stars

Aah-Inspiring                                 Balloons

Shooting Stars

are popping out all around the tops of these Partiotic Columns

Aah-Inspiring                                                                    Balloons

A Small, Twisted, Flag Arch is seen nestled between

2-Short  Patriotic Columns,

while 2-Short

Patriotic Skyflyers float under the center of the arch 

American Flag with Lights

This American Flag stands 9ft by 12ft.

Lights are attached all  around it to bring out the Red and White Stripes, while 50 White Small Stars highlight the

Blue portion.

Aah-Inspiring        Balloons

Dolly Madison American Flag

West Wing TV

Patriotic Decor

for this shoot we prepared

*12-Large Balloon Drops

     Filled with Latex Balloons, and  Foil Stars

*1-Large Arch

*Various Columns with   Latex Balloons and a

Large Foil Star

were placed around the room

Get Patriotic with our latest Balloon Decor.

It makes a tent,

not look like a tent.

It also can be used to dress up a Regular room.

Our Small Foil Star Centerpieces go well

with the Over Head

Larger Foil Stars

and accompanying

Latex Ballons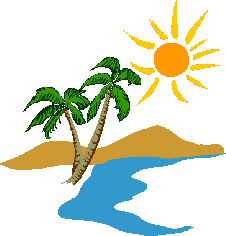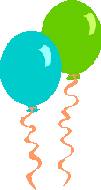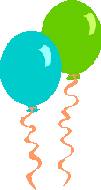 This page was last updated on: August 12, 2016
From One Simple Element,

We Can Make Your Themes Come True

Long Beach, CA Ph: 562-494-7605   Fax: 562-494-0174

email: aahinspiring1@aol.com

Your Themed Decor is Available 24 Hours a Day, 7 Days a Week

Two Flags, and a Star, top off this

Patriotic Centerpiece

This may be the most

visited area in the room

Maybe one of the most important

areas for decor, because your guest need to know where to get their liquid pleasure

Aah-Inspiring         Balloons

Angie Tribeca TV

Patriotic Decor

August 2016

Balloon Drops, Tall Columns, Bokays, and Centerpieces decorated the Ballroom

Two Patriotic Columns

greeted the Guest as

They entered the Ballroom.

Two Balloon Drops and

Two Tall Patriotic Columns are visible through the entrance door

The Ballroom

was filled with Patriotic Decor

There were two Balloon Drops above the podium, and many

Tall Patriotic Columns, Patriotic Bokays and

Patriotic Centrpieces were placed around the Ballroom

The Patriotic decor

Was visible all around the Ballroom.

Look closely, and you will see the Balloon Drops lying next to the

Tall Patriotic Columns on the left, prior to being hung

A side shot shows off the

Patriotic Bokays

And the

Patriotic Centrepieces

The

Patriotic Centerpiece

is shown close up on the right

Aah-Inspiring                                    Balloons

Aah-Inspiring                                    Balloons

Aah-Inspiring                                      Balloons

Aah-Inspiring          Balloons