Aah-Inspiring     Balloons

Aah-Inspiring                                Balloons

Aah-Inspiring                   Balloons

This Large Twisted Arch is highlighted with the Graduation Year

Aah-Inspiring                                                           Balloons

Aah-Inspiring                                                  Balloons

Graduation, Prom, and Homecoming King and Queen

Our Large Balloons with Collars attached, are perfect for outside Events.  The 2 Columns, with Star Toppers, frame the stage.  And, if needed, the Large Arch can be attached between the columns.

The Stage Columns frame the screen, and are highlighted with

the Graduates Name and Year

A small portion of the room shows how Centerpieces made with

Small Graduation Foils, holding a

Bokay of Balloons

with Twisties attached,

can fill in a room

Aah-Inspiring                Balloons

A closeup showing the Small Graduation Foil, and A closeup of the Diplomas (prepared by Aah-Inspiring Balloons) which were placed at each dish

Aah-Inspiring              Balloons

Great Backdrop for pictures or as stage decor

The Arch brought attention

to the pool, but these

Smiley Face Grads

seem to have the pool to themselves

The Prom King and Queen Characters hightlight the stage.  The King apapears to have abit of an attitude, while the Queen stands all prim and proper.  

Isn't that a typical guy? 

These, 7 foot tall,

Boy and Girl Graduates greet the other Graduates and guides them into the auditorium

Closeup showing the Foil Letters, "2007" and Small Graduation Foils in the center of the arch

Wall Decor

This Air Filled Arch

 Full of Stars,

appears to be floating out of clouds.

On either side of the Arch is a

Shooting Star Column

(can be used an Entrance Arch)

Create more Flair to your event by adding Lights to the

Shooting Star Columns and

The Star Filled Arch

The 2 Shooting Star Columns, and a Moon surrounded by Stars,

makes a nice

Photo Backdrop

The Entrance Door is flanked by

2 Shooting Star Columns

On the right is a Photo Backdrop

Photo Backdrop

As seen from the Front

Aah-Inspiring                                     Balloons

These Air Filled Columns makes a Big Impact as the Graduates walk on stage to receive their diplomas

This Walk Thru Star looks good in the Day Time.

But, when the Sun goes down,

The Lighted Walk Thru Star really shines the way into the Prom.

The Clouds around the bottom of the Star are also lighted.

It can also be used on a stage

Aah-Inspiring                   Balloons

Aah-Inspiring                   Balloons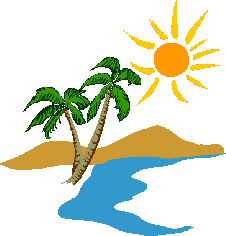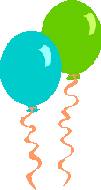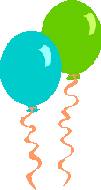 This page was last updated on: May 22, 2017
From One Simple Element,

We Can Make Your Themes Come True

Long Beach, CA Ph: 562-494-7605   Fax: 562-494-0174

email: aahinspiring1@aol.com

Your Themed Decor is Available 24 Hours a Day, 7 Days a Week

Have a little fun with a 

Personalized Photo Frame.

This one is personalized with the Twins names added to the Pokeman

Aahinspiring                            Balloons

Your Guests view,

As they enter the Prom

We make it easy for you to change the color of the

Lamp Posts Toppers, or to let the colors change automatically

Dance Floor Lamp Posts

With Color Changing ability

Lamp Posts with Lights Off, or White

Lamp Posts with Lights Green

Lamp Posts with Lights Red

A closer look at a

Lamp Post with

a White Topper

The Lighted Lamp Posts and

The Lighted Feather Centerpieces

Bring Elegance to the room

Aah-Inspiring                    Balloons

As your guests look around

the room,

they see

a room

filled with

Lighted, Feather Centerpieces in

Tall Glass Vases,

Surrounding a Dance Floor with Lighted Lamp Posts on the corners

1 or 11 Centerpiece per table,

it was hard to decide

(Not really)

Aah-Inspiring                                Balloons

Aah-Inspiring           Balloons

Aah-Inspiring                                                              Balloons

Aah-Inspiring                                                              Balloons

Aah-Inspiring                                                              Balloons

The Entrance

The guest follow the Crescent Pedestal and the Bokay

into the event 

The Dance Floor

Was highlighted with

Crescent Pedestals

on the 4 corners,

While

Ceiling Balloons, with

Strings of Lights and Foil Stars attached, surrounded the Chandelier

The Room

As the guest enter the room, they see a room full of Crescent Centerpieces

The Centerpiece

A closer look at the

Crescent Centerpiece,

shows the

Cloud Weight with Foil Stars

Aah-Inspiring                                                       Balloons