Eddie's guests entered his Bar Mitzvah under a Pearl Arch with Squigglie Balloons attached.  In the Center of the Pearl Arch, Eddie's name was spelled out using Large Foil Letters.  Smaller Foil Letters spelled out Casino.  The Pearl Arch was attached  to  free standing

Playing Cards created out of Balloons and Foam Board.  The Back of the cards were personalized with "E" "C" for Eddie's Casino

Aah-Inspiring            Balloons

The room was filled with centerpieces made with various Foil Casino Shapes that were attached to Specially Prepared Die.  On the top of the Die, were photos of various Las Vegas Casinos, we created on the computer

Over the Dance Floor, we prepared a Balloon Corral to hold the Ceiling Balloons in place.  Without the Corral, the air conditioning would blow the ceiling balloons off the dance floor.

The Stage was framed by 2 Casino Themed Columns with Large Playing Cards as Toppers.  Between the columns was a Pearl Arch, adorned with Eddie's name in Large Foil Letters, and Squigglie Balloons

Criss Cross Arches with Long Ribbon hanging down, connected to 4 Flowing Columns with Large Foil Cards as Toppers, framed the Dance Floor

Fun Centerpieces, created with Latex Casino Themed Balloons attached to Squigglie Balloons and a Topiary Balloon Base, adorned each table

The Dance Floor was defined with Balloon Columns 

in each corner.

The Toppers of each column

were prepared

with Large

Playing Cards

At this Casino Themed Event, the guests entered thru this Short Balloon Tunnel with some Small Playing Cards hanging down

Each table was decorated with 3 Latex Balloons floating above a specially prepared Die weight on a mirror

Large Balloon Burst Centerpieces with a Casino Print 

on top with a Swiggy  Balloon 

coming down 

to a Die on the bottom make a 

BIG impact in a room 

This is another type of base that 

can be put on this Centerpiece. 

It's a Fiber Optic Light and 

the bottom can also be made 

to look like a Die.

Aah-Inspiring           Balloons

Crisscross Arches on Dance Floor and Fun Centerpieces

A different kind of Column, with Diamonds and Clubs around, and a Good Hand Above

Each Centerpiece has a Winning Hand stuffed in a 

Balloon Cluster with 3 Latex Casino Balloons Floating Above

With a variety of Foiled Suits hanging down, were  place around the ceiling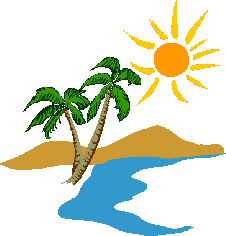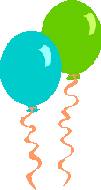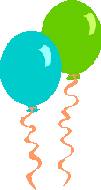 This page was last updated on: March 16, 2017
From One Simple Element,

We Can Make Your Themes Come True

Long Beach, CA Ph: 562-494-7605   Fax: 562-494-0174

email: aahinspiring1@aol.com

Your Themed Decor is Available 24 Hours a Day, 7 Days a Week

Casino Night decor at

Jane the Virgin TV show

February 2017

Patio Decor

The patio entrance is highlighted

With two Lighted Balloon Columns

With Card Toppers,

While the patio is adorned

By two Lighted Balloon Columns

With Lighted, Large Latex Balloons Toppers

Balloon 

Bokays

Were placed

Around the

Area as needed

The Bar Area

was framed by

Balloon Columns

With Card Toppers